Blazecig Review
Blazecig Review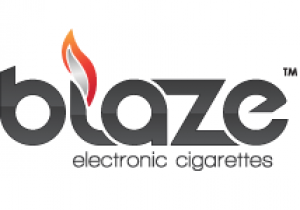 Blazecig offers variety of kits and their best selling products are:
E-cigar
E-vapor
Deluxe Kit
Cleartomizer
Deluxe Kit Review:
The beginners kit – Comes with a 4081 Battery model with a three to four hours lasting time, the battery is light and convenient to carry around. For a low price of $39.95 you will get one battery, two cartomizers and a USB charger.
E-vapor Review:
Advanced users kit – this kit is also known as the "E-go" with a strong battery 650mAh you can be sure that you won't have to worry about replacing your battery as often as you would with the deluxe kit. The cleartomizer the kit comes with are well designed and working amazingly!
Included in the eVapor kit:
2 – 650mAh manual batteries

2 – 1.6ml refillable double coil clearomizers

1 – USB charger

1 – AC power adapter

1 – Zip-up holster carrying case
Customer Service:
Warranty: Blazecig offers a lifetime warranty which you can replace your battery of any kit you purchased on their website or one of their retail locations.
Phone support: available 9am-6pm Mon-Fri.
Personal experience: One of my batteries went bad and it was actually my fault, they replaced it for me for free and my new battery arrived 2 days later but I had to pay 15$ SH -> oh well!