Vapor Couture Review
Vapor Couture Review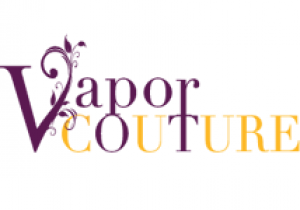 Vapor Couture are focusing on the ladies with their design and style similar to the way Virginia Slims marketed their cigarettes. The style offers a vareity of colors and an ultra thin jewel-tipped rechargeable battery just for the ladies.
What's in the starter kits
Ever Smoke offers six different starter kits: Entree, Essentials, Deluxe
Entree kit offers 1 rechargeable battery, 1 USB charger, 1 disposable, and 6 flavor cartridges. $39.95
Essentials Kit offers 2 automatic batteries, 1 mini charger, 1 wall charger, and 2 5-pack flavor cartridges. $64.95
Deluxe kit offers 2 automatic batteries, 1 mini charger, 1 wall charger, 1 VC clutch, 1 VC lanyard and charm, and 2 5-pack flavor cartridges. $99.95
Top Products
The products offered by Vapor Couture are all very popular. The stylish and glamorous designs are what make these electronic cigarettes sell. The battery colors include White Signature Logo Pattern, Rose Gold, Platinum, and Deep Purple. The flavors are very popular offering some very unique flavors such as bombshell, rodeo drive, fresh mint, passion fruit, strawberry champagne, and artic mint. The accessories are just as charming and popular offering an elegant look and appealing including such items as the VC bracelet and charm.
Pros
The Vapor Couture design and style is wonderful especially for the ladies that like high fashion. The electronic cigarette offers a smooth vapor that has that nicotine hit in the back of the throat that you desire. The battery lasts quite awhile and only takes a couple of hours to charge. All of the accessories are added bonuses that look very nice.
Very fashionable, sleek, and lightweight this makes it a great choice for women. The electronic cigarette is made with high quality as is the eliquid. Customer service is very professional and friendly answering any and all questions.
Cons
The biggest downside is that the e-cigs will only be used by men. The accessories are not made as high quality as you would like if you are paying high prices to carry fashionable items.
The amount of flavors and colors are lacking when compared to other companies. With only six flavors, there is just not enough variety.
Summary
Overall, very nice elegant design. However, most of the reviews talk about the look and feel of the electronic cigarette and not the life of the battery, vapor experience, or much else. I believe the e-cig is more glitz and glamour than a wonderful vaping experience. There are cheaper e-cigs out there that offer a better experience, much stronger hit, and more flavors. Of course, if you to get attention while vaping, then this may be the electronic cigarette for you, however, if you are looking for vapor and that good strong hit at affordable prices, you may want to try a different brand.