Optima Cigs Review
Optima Cigs Review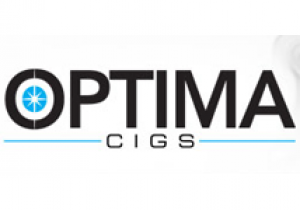 Those looking for an uncomplicated ecigarette experience can get all of the basics from Optima Cigs.
Optima Cigs focuses on getting the basics done right so you can count on your electronic cigarette to provide a high quality experience every time.
The company does not focus as much on offering a variety of accessories, but makes their products compatible with accessories from other vendors.
Flavors and accessories included are top quality to give customers a comfortable experience.
While some other companies focus on providing a variety of options, Optima Cigs focuses on getting things right the first time. All products have been carefully designed to provide a consistent experience every time you use their products. If you are looking for a lot of flavors or accessories, then Optima Cigs may not be for you, but you can easily pair these ecigarettes with nicotine liquids and products from other companies.
What to avoid?
Many customers complaint about their "free trial scam" by signing up for the free trial you will be enrolled to their "refill membership program" which will cost you $109.98 the very next month. – BE AWARE